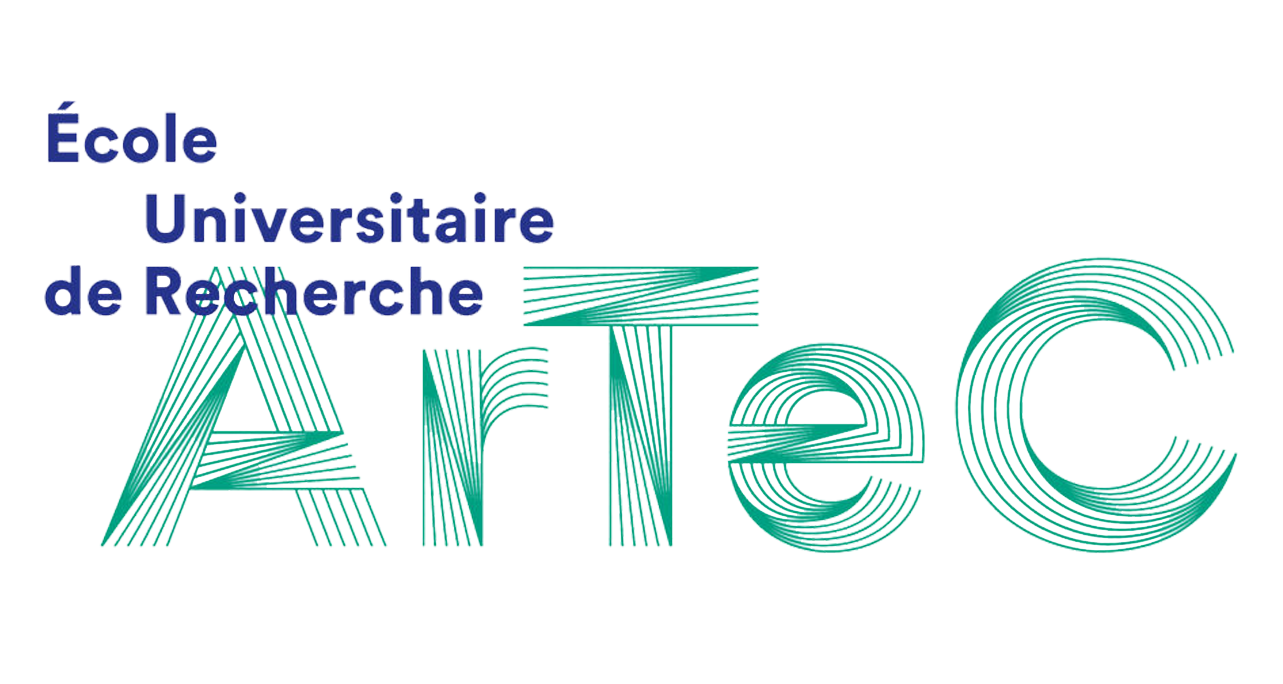 THE SCHIZO-SHAMANIC ALLIANCES
[This module is supported by L'Ecole Universitaire de recherche ArTeC]
SUMMARY OF THE THEORETICAL MODULE.

Program: 'Schizo-Shamanic alliances'

The 12 sessions of the seminar will take place from February to April 2021 through presencial modality for UAIIN students and a module of online teaching for ArTeC students [Paris8]

Methodology: Discussions, conferences, and exercises of Decolonial Performativity and Land Art, based on assigned texts.



DESCRIPTION OF THE SEMINAR

Facing the ecological urgency we find ourselves in, it has become an imperative to potentiate spaces of conversion-conversation, where other ways of 'doing worlds' come into view. As departure point, through a study of concepts of the Anthropologist Eduardo Viveiros de Castro, such as multinaturalism, Amerindian perspectivism, inter-specie alliances and sympoesis of philosopher Donna Haraway, opening spaces for what we think as 'the return to Earth by the Modern subject'.
Through a talking back of the chaman to the Deleuzian Schizophren, our intention is to knit a conversation between the chaman and his unexpected partner -contemporary art. This in order to find 'breaches' in Western dialectics of rationality, but more-so to direct our attention to the re-imagining of what A. Escobar calls other possible "pluriverses".
Departing from a decolonial perspective, we will dwell on Art and Philosophy texts in order to open spaces of what Edouard Glissant calls creolisation and Relation, in which the encounter of different ways of knowing produce the unpredictable. This discussion will further seek to interrogate the contrast between the understanding of the animate and inanimate in regards to Indigenous technologies and the Western conception of the artificial.
Indeed, could we not trace the way that forests communicate with each other, as processes of 'signaling'? How to think art from a space where art does not exist?


SESSION 0-12
SESSION0


FEBRUARY3
'OPENING THE PATH' SESSION
Introduction to the seminar by the collective NOMASMETAFORAS, the chamans from the NASA, KOKONUKO and YANAKUNA communities, and presentation of the students backgrounds.

SESSION1
FEBRUARY10
FAR-AWAY THINKING

'The white man does not dream as far away as we do. They sleep a lot, but they only dream of themselves'. Teachings of Davi Kopenawa of the Yanomami culture in conversation with 'Cannibal Metaphysics' by Eduardo Viveiros de Castro and the Anti-Oedipal schizo of Deleuze and Guattari. SPEAKERS: NOMASMETAFORAS
Traditional Medicine Teachings of the NASA community.
SPEAKER: NASA Chaman Luis Aureliano Yunda.



SESSION2
FEBRUARY17
AGAINST MULTICULTURALISM: MULTINATURALISM

'True Anthropology return to us an image of ourselves in where we do not recognize ourselves' - Amerindian thought, Ancestral Sculpture in Indigenous tradition, and the concepts of Multinaturalism and Perspectivism in Eduardo Viveiros de Castro.
SPEAKERS: NOMASMETAFORAS
From thought to action in the NASA community.
SPEAKER: NASA UAIIN profesor Manuel Sisco.

SESSION3
FEBRUARY24
HOW FORESTS THINK

Towards an anthropology beyond the human. Discussions around 'How forest think' by Eduardo Kohn in relation to the book 'Staying with the trouble' of Donna Haraway.
SPEAKERS: NOMASMETAFORAS & K Allado McDowell
Traditional medicine teachings by the Yanakuna community.
SPEAKER: Yanakuna Chaman Eduard Gil Jimenez.

SESSION4
MARCH3
TOWARDS A DECOLONIAL FEMINISM
Study of the texts of Gloria Anzaldua, Maria Lugones and Silvia Rivera Cusicanqui.
SPEAKERS: NOMASMETAFORAS
Young women weaving.
SPEAKER: Misak artist JULIETH MORALES

SESSION5
MARCH10
PRESENTATION OF EXERCISES OF DECOLONIAL PERFORMATIVITY BY THE STUDENTS



SESSION6
MARCH17
LA MINGA ESPIRAL

La Minga and The comunal Self - 'The word without action is empty, and the action without the word is blind'. How to think Art without Art? Decolonial Performativity in conversation with Spiral Jetty, the Selected writings of Robert Smithson.
SPEAKERS:NOMASMETAFORAS
NASA Geometry and Dreaming.
SPEAKER: NASA UAIIN profesor Joaquín Viluche



SESSION7
MARCH24
ANCESTRAL ARTIFICIAL
Thinking the Artificial through the works of Catherine Malabou, Kim Tall Bear and Benjamin Bratton.
SPEAKERS:NOMASMETAFORAS
Indigenous Digitalism
SPEAKER: PhD Tiara Roxanne



SESSION8
MARCH31
PLURIVERSE

Thinking the Pluriverse and Creolization through the work of Arturo Escobar and Edouard Glissant. SPEAKERS:NOMASMETAFORAS
Traditional medicine teachings in the Kokonuko Community.
SPEAKER: Kokonuko Chaman Julio Caldón.


SESSION9

APRIL7
DECOLONIAL BOTANY
THE WORK OF THE ARTIST PATRICIA DOMINGUEZ
SPEAKER: PATRICIA DOMINGUEZ


PRESENTATION OF EXERCISES OF DECOLONIAL PERFORMATIVITY BY THE STUDENTS



SESSION10
APRIL14
THE CAPTURES OF OUR EMANCIPATION

Session by Pueblos en Camino
SPEAKERS:Vilma Almendra & Emmanuel Rozenthal
INDIGENOUS TERRITORY IN THE WORK OF EDINSON QUIÑONES & ESTEFANIA GARCIA


SPEAKERS: ARTIST EDINSON QUIÑONES & ESTEFANIA GARCIA



SESSION11

APRIL21
TERRAFORM



Session on LAND. Decolonial Ecology and Necropolitics. The work of Malcolm Ferdinand and Achille Mbembe.


SPEAKERS:NOMASMETAFORAS


PRESENTATION OF THE ALLIANCES WITH ARTISTS FROM 'THE CENTER FOR THE LESS GOOD IDEA' FROM SOUTH AFRICA






SESSION12



APRIL28
THE RITUAL
SPEAKERS:CHAMANS OF THE UAIIN-CRIC COMMUNITIES
PRESENTATION OF EXERCISES OF DECOLONIAL PERFORMATIVITY BY THE STUDENTS







LINK TO VIDEO





Bibliography :


VIVEIROS DE CASTRO, Eduardo, Métaphysiques Cannibales, Paris, PUF, 2008

QUINTIN LAME, Manuel, Los Pensamientos del indio que se educo dentro de las selvas Colombianas, Biblioteca del Gran Cauca, 2017

HARAWAY, Donna, Staying with the trouble. Duke University Press, 2016

VILMA ALMENDRA, Entre la Emancipación y la captura. Pueblos en Camino, 2015

KOPENAWA, Davi. ALBERT, Bruce, La chute du ciel. Paroles d'un Chaman Yanomami. Pocket, 2014

KOHN, Eduardo, Comment pensent les forêts. University of California Press, 2003

ESCOBAR, Arturo, Senti-pensar con la tierra, Ediciones Anaula, 2014

YULE YATACUE, Marcos. VITONAS, Carmen. TAW NASA, Editorial Universidad Nacional de Colombia, 2015



RIVERA CUSICANQUI, Silvia, On practices an discourses of decolonization, Polity Press, 2020





SMITHSON, Robert. The collected writings Edited by Jack Flam. University California Press, 1996



FERDINAND, Malcolm, A decolonial Ecology, SEUIL EDITIONS, 2019



TALLBEAR, Kimberly. Native American DNA

, University of Minessota Press, 2013

HELENA PRODUCCIONES, Festival de Performance de Cali, Edited by Helena Producciones, 2006

QUIJANO, Anibal. Coloniality of power, Eurocentrism, and Latin America. Duke University Press. 2000



ANZALDUA, Gloria, La frontera, Aunt Lute Books, 1987



BRATTON, Benjamin. The Terraforming, Strelka Press, 2019

GLISSANT, Édouard, Poétique de la relation, Éditions Gallimard, 1990

GLISSANT, Édouard, Traité du Tout-Monde. Éditions Gallimard, 1997



SPIVAK, Gayatri. Can the subaltern speak?, Columbia University Press, 2010



DELEUZE Gilles, GUATTARI Félix, Capitalisme et schizophrénie. L'anti-Œdipe. Les Éditions de Minuit, 2018

K. BHABHA, Homi, Les lieux de la culture : une théorie postcoloniale, Payot, 2007

LAILACH, Michael, Land Art. Taschen GmbH, 2007



KOSIKOZKY VALERETO, Deneb. The turn of the canoe, JOURNAL > SITE 0: Castalia, The game of ends and means, 2016



ALYS, Francis, Cuando la Fé mueve Montañas, 2002

VAN DEN BERG, Karen, JORDAN, Kara, KLEINMICHEL Philipp, The art of direct action: social sculpture and beyond. Sternberg Press, 2019